Police are investigating claims that Are You Being Served? star John Inman sexually assaulted a 13-year-old schoolboy in the 1970s.
The actor, who died aged 71 in 2007, has been accused of forcing a schoolboy to perform sex acts on him at a hotel in Torquay, Devon, at the height of his career.
The alleged victim, a divorced father-of-two who is now aged 48, claims he was invited to the much-loved star's hotel room and 'encouraged to perform a sex act on him' during the summer of 1979.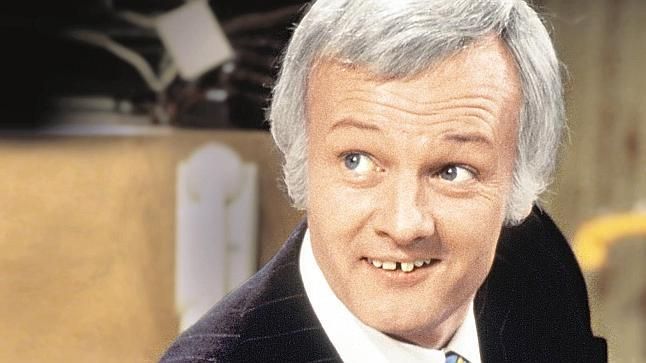 He claims the incident was repeated on two other occasions at the four-star Imperial hotel over the course of a month, and once more at the nearby Princess Theatre in the seaside resort.
Police are now investigating the allegations, but Mr Inman's family have branded the claims a 'witchhunt' and said 'people will say anything in the wake of the Jimmy Savile scandal'.
His niece, Debra Inman, told the Sunday People: 'You look at all the Jimmy Savile stuff and who is jumping on the bandwagon – people seeing an opportunity.
'Accusing him of this is just awful. It's unbelievable, horrendous.'
The alleged victim said Mr Inman used an accomplice, who was wearing a pink robe, to groom him by the side of a pool at the Imperial and lure him to a hotel room.
It was here, he says, that Mr Inman asked him to perform a sex act in return for the prospect of an acting role.
The claims surfaced when the alleged victim informed Devon and Cornwall police at the start of January.
The police force said: 'Devon and Cornwall Police are investigating an allegation of historic sexual abuse by two men against a boy in Torquay in 1979.
'The ­investigation, being led by the Force's Sexual Offences and Domestic Abuse Team, is at an early stage and therefore it would be inappropriate to comment further.'
Debra Inman questioned why it had taken 35 years for him to make the claims. But the alleged victim told the People: 'I put it away – buried it and made sure I didn't really think about it.'
According to the People, staff at the Imperial confirmed he stayed there in the late 1970s.
Mr Inman, much loved for his role as Mr Humphries, the sharp-tongued salesman with the catchphrase 'I'm Free' in the 1970s and 80s TV sitcom Are You Being Served?, died nine years ago a long illness.
Inman was the senior sales assistant in the menswear department of Grace Brothers department store for the entire run of the show from 1972 to 1985. At its height, it had an audience of 22 million.
Seven years after the final episode, Inman returned for a sequel, this time called Grace and Favour. There were two series ending in 1993.